My dad was so proud of this.
Well played Sainsbury's…
Tuna disposal.
This guy really embraces his last name.
High grade.
The face of disappointment.
Descend into the underworld.
No thanks, Owen.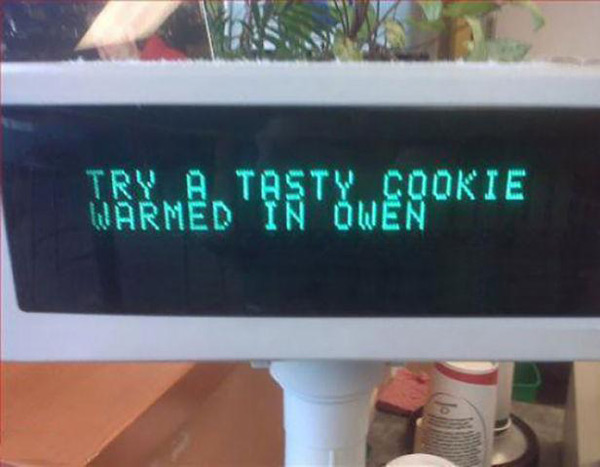 Another guy and I both walked in the bathroom at the same time. After seeing this, he said "This isn't going to happen" and he walked out.
Flat tire in Alaska.
How my 54 year old mother took her selfie.
Nice.
Why is this picture on top of a microwave box…
There's never a bad time to whip out a guitar solo.
Temptation.
I'm sick of all these rules.
My favorite license plate and holder combination.
Police are savage.
Woman asleep on train.