Turns out UN headquarters is a weed shop in Toronto.
Art is anal
How many fingers will you have left?
I tell my kids to stay still in the car while waiting on the red, or else we'll get a ticket.
The making of the perfect martini by Guy Buffet (2000).
Chair
Hope you're familiar with the penile code.
Nobody is taking it again.
Touch Grass
Emergency Cheese

via Jim
Spotted in Winnipeg, Canada.

via Nick
Driver didn't like my long dirt driveway.

via Tom
All kinds of hair…As long as you're a man or child.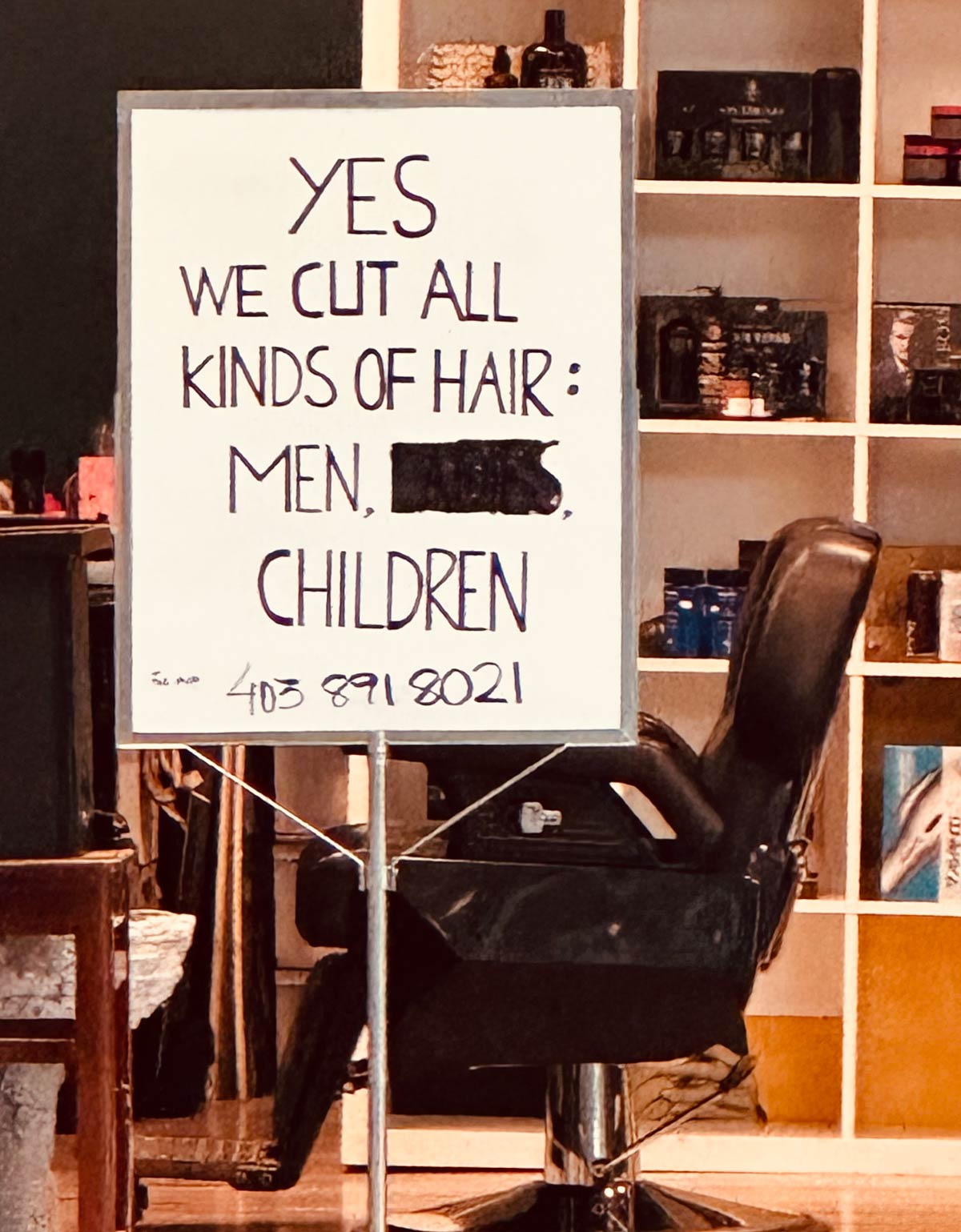 via Brian