Don't worry guys, everything is going to be OK. The secret of happiness is…
Evacuation route.
Ugh…. Do I have tooooo?
My roommate said we got air conditioning, came home to this. Excellent!
I'd rather puma pants.
Watching a Canada border patrol show. This is a question they asked…
Everything is terrible.
My friends helmet arrived before his motorcycle.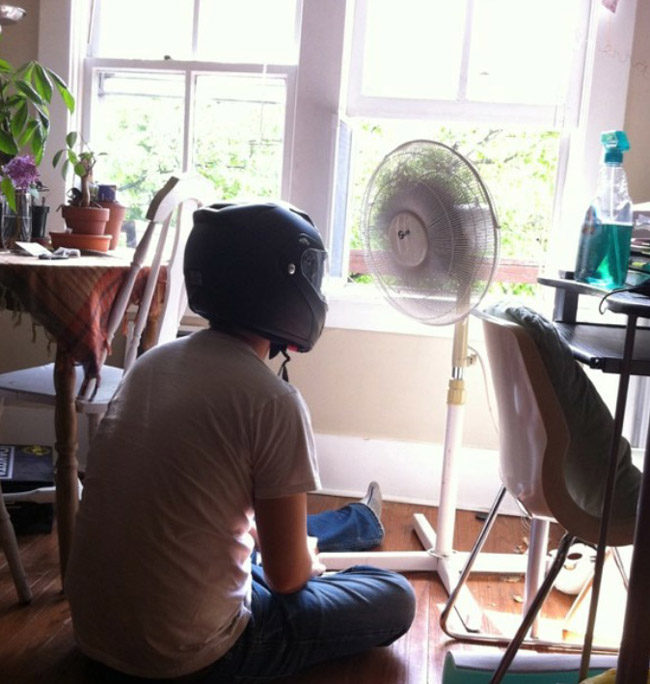 This license plate was on an elderly couples car for many years, its supposed to read "God and Us".
Saw this badass on the road today…
My dad's solution when a control knob broke off in my car.
The Painting.
Saw this sign in a bar.
Damn, forgot my phone.
I work in a bookstore. We have puzzles. A child decided to make us a sign.
Fantastic… just sat in wet paint.
I do this frequently.
This warning sign…