The Grim Reaper 'welcoming' tourists in Devon, England.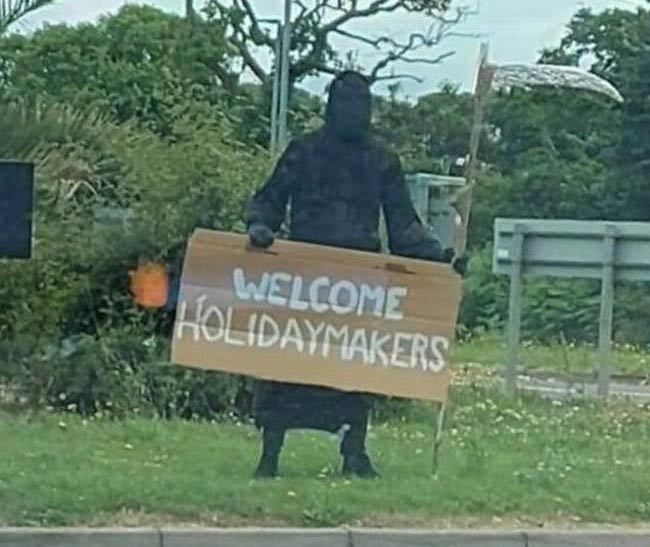 Decided to surprise my girlfriend with a new shower curtain, while she's gone for the day. Hope I'm still home and not at work when she discovers it.
Minesweeper graffiti at a railway station in Budapest, Hungary.
Mamma Mia!
My daughter took it upon herself to microwave some syrup for her waffles… for 5 minutes!
I shooed him off my lap and he gonna be a little bitch about it.
This garbage truck.
I get the impression that my new Google Chromecast doesn't like me.
Welcome To Muff
Sign guy working hard.
I'll never tire of looking at those.
That's a lot of beer.
I've created a monster!