When they do not engage in the New Year holidays favorite needlework! Especially that favorite plemyashki waiting gifts. Chest conceived for a four-year princess. She seriously considers himself such. Believes that the Prince soon it priskachet. Very fond of jewellery that somewhere should be stored.
Screw the tubules from newspapers, dyed them in some strange color.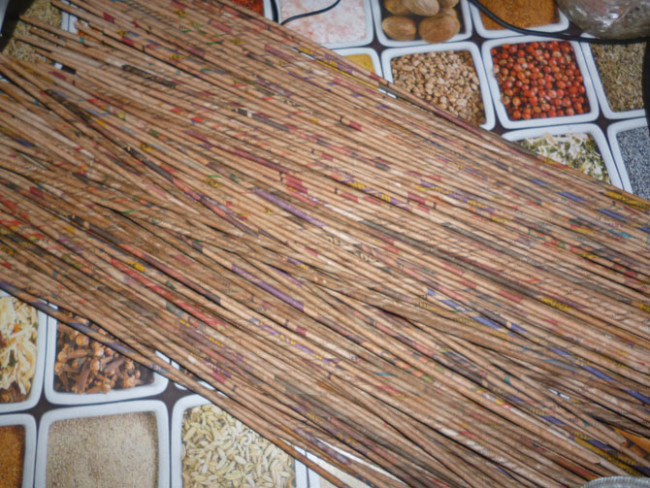 The bottom has decided to weave, not glued cardboard. So looks interesting.
Patterns use the "rope" and "rope of three tubes." To form took the box from the kettle.
Height 17 cm, length 18 cm, width 14 cm.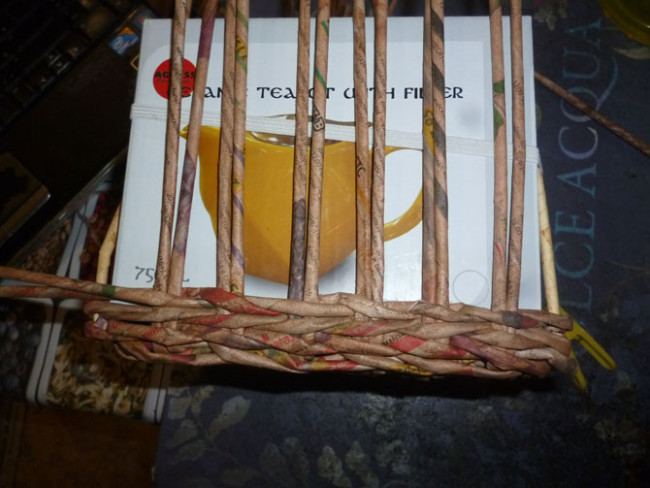 Wove cover more than you need. I had to tinker with it. At the heart of "cotton weaving."
To connect the loops made on the chest and on the lid. Inside the wooden stick to sushi.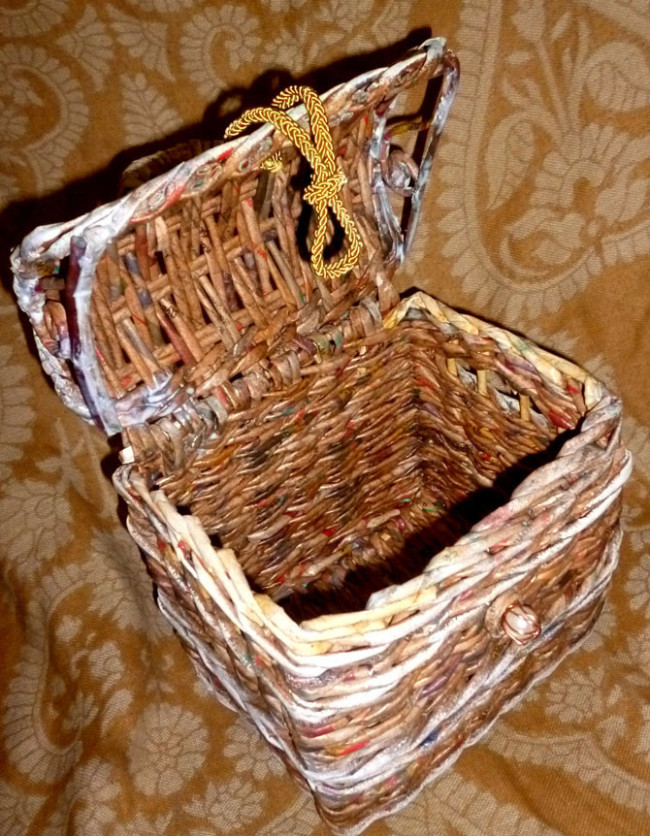 Long waiting in the wings beautiful cord. I used it for fasteners.
To select a pigtail of three tubes – a little added "patina." Sponge for washing dishes caused white acrylic paint and chest as if powdered.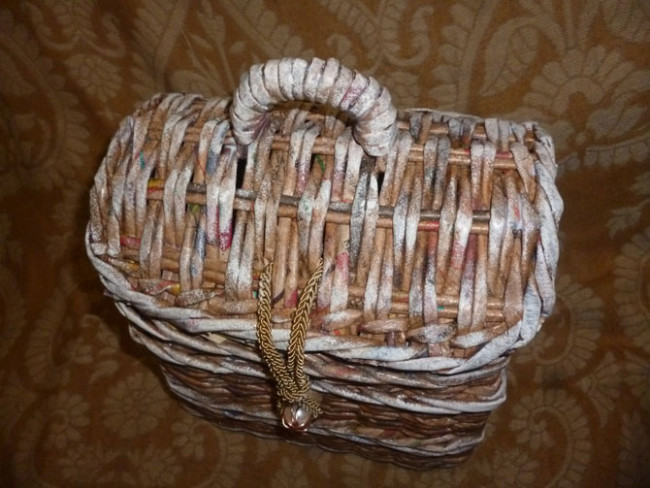 Covered with two layers of akvalaka. Gift ready!
All the holidays, past and future!
Albina Latypova