Check out the tattoo designs of this week…
1. It looks weird because of my back/angles but it was to cover scars. ArtCore Tattoo Seattle, WA
2. 5th tattoo of my apprenticeship – Matt Buck @ Sacred Tattoo, NYC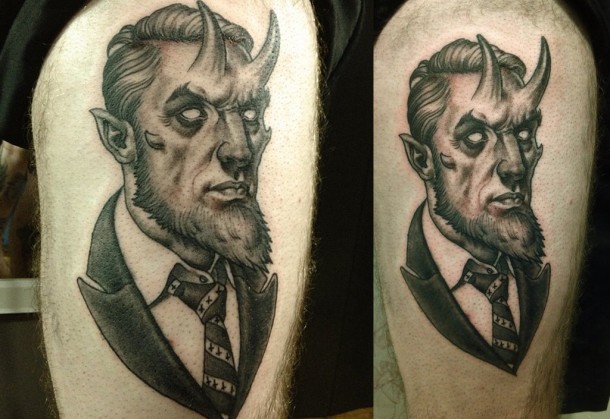 3. My Tree. By Dub Weir at Divinity Tattoo in Phoenix Az. (NSFW)
4. My Ōkami Tattoo (FINISHED) (x-post r/gaming) @ Deadpigeon Tattoo, Sweden
5. Couldn't be happier with this piece. Done by Angie Fey @ Archive Tattoo, Toronto, ON.
6. Session two of many to start my sleeve. Outer space with a futuristic clipper ship. [By Curtis @ The Gallery in Lansing, MI.]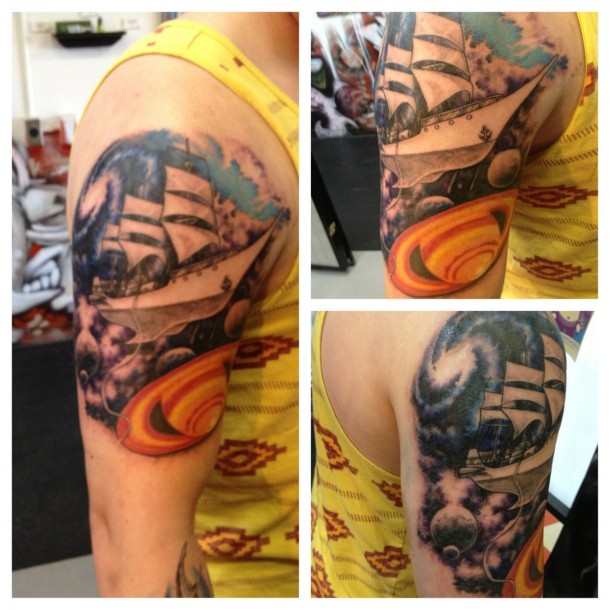 7. Mercury wing (my first tattoo) by Ian Olsen at Wolf/Sheep Arthouse, Victoria, BC
8. 1st session out of three from Deon – The Daily Dozen @Singapore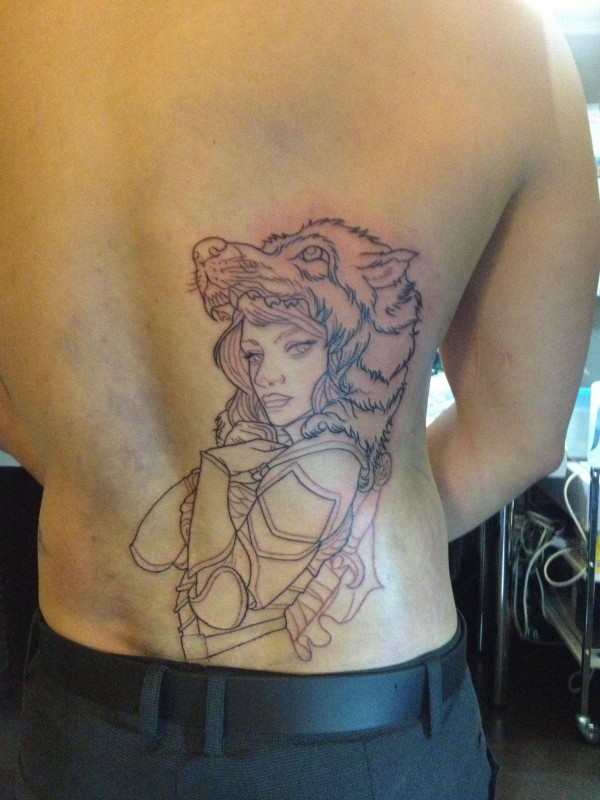 9. found this pic (not the best tho) of my first tattoo. done by robby welke, berlin 14/06/12
10. Elephant & mandala half sleeve memorial. Done by Angela Koscal – Old Town Tatu in Chicago.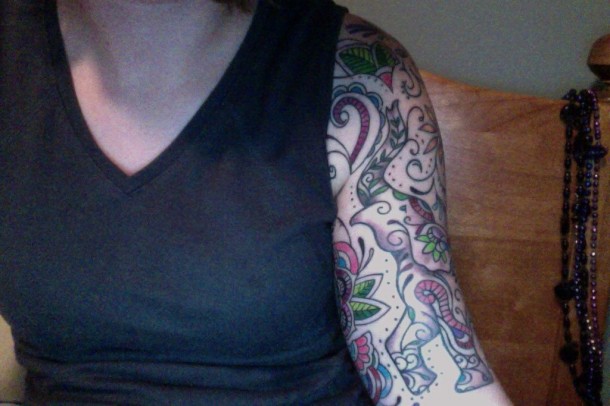 11. The first tattoo I ever got -Picasso's Don Quixote. Done by Bill at Ambrotos Tattoo, Silver Spring, MD.
12. Finished Boar front piece – Jason Kelly @ Live Free Tattoo – Atlanta, GA
13. New tattoo. Done by Dave Clarke of Sacred-x-pressions in Fort Walton Beach, FL
14. My first Tattoo, splattered ink sparrow done by Chaos Crew Tattoo, Munich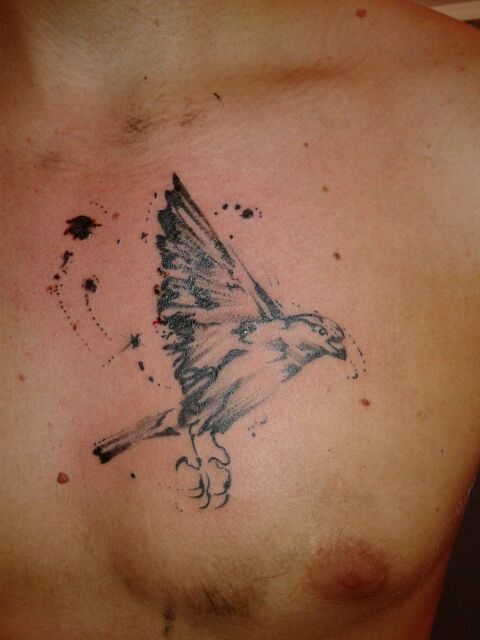 15. Completed Tattoo by Brooke at Delicious Ink Tattoo Parlour in Rockford, IL.
16. Session 2 of 3 Dr. Seuss half sleeve by Curtis at The Gallery, East Lansing, MI
17. My tree by Melanie at Melski's Physical Graffiti in Logansport, IN
18. Finished this one up. Done by Johnny Domus @ Domus Tattoo Art in Portugal.
19. Second session on my Metropolis sleeve – by Jeff Ensminger @ Resurrection Tattoo, Austin TX
20. Second session on my Metropolis sleeve – by Jeff Ensminger @ Resurrection Tattoo, Austin TX