Facts of Today – studies of Raccoon's showed that they can solve complex locks in less than 10 tries, and remember task solutions for up to three years

Facts of Today -Johnny Knoxville is the result of "significant inbreeding". This was discovered by a genealogist he himself hired.
Facts of Today -that during WWI, the Belgian King personally led the army, the Queen served as a nurse, and the 14 year old Prince enlisted as a private and fought in the ranks.
Facts of Today -the more likely a man can grow a beard, the greater the risk he will go bald.
Facts of Today -In 1965, a Ukrainian farmer dug up the lower jawbone of a mammoth. Further excavations revealed the presence of 4 huts, made up of a total of 149 mammoth bones. These dwellings, dating back some 15,000 years, were determined to have been some of the oldest shelters ever built.
Facts of Today -a Canadian student attending a lecture on out-of-body experiences approached the professor after saying, "I thought everybody could do that." She is the first person studied who can induce them at will.
Facts of Today – in 1996, Bear Grylls broke his back after falling 16'000ft when his parachute ripped. Two years later he climbed to the summit of Mt. Everest.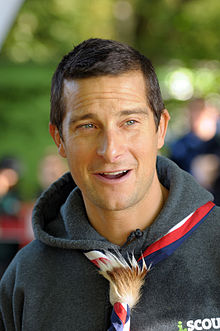 Facts of Today -Don LaFontaine, who was nicknamed "Thunder Throat" and "The Voice of God", voiced over 5,000 movie trailers. His final voice over role was for an episode of Phineas and Ferb, in which he said in his final line: "In a world … There, I said it. Happy?"
Facts of Today -during the shooting of The Blues Brothers, cocaine was included as part of the movie's budget.
Facts of Today -a homeless girl went to Harvard. She attended 12 schools in 12 years; lived out of garbage bags among pimps, prostitutes and drug dealers. She was accepted to more than 20 universities before choosing Harvard.
Facts of Today -that the dude in jail on the Monopoly game board is named "Jake the Jailbird" and the police officer is named "Officer Edgar Mallory"
Facts of Today -fresh snow can reflect 80% of UV light and can cause "snow blindness" which is a painful sunburn on your eyeball
Facts of Today -there is an internet phenomenon in South Korea called "Mokbang". Where people will record themselves eating food for the enjoyment of other people; some making up to $9000 per month.
Facts of Today – that the Boeing B-52 Stratofortress bomber has been in continuous service April 1955 and with upgrades are expected to remain in service until at least 2040, a service life of more than 85 years
Facts of Today -There were 5 kings of Hawaii called Kamehameha
Facts of Today -there is the machine which consists of twelve pairs of worms and gears. The input gear makes 4 revolutions in a minute and the output gear thus makes 1 revolution in 2.3 trillion years and is embedded in a block of solid concrete. This machine represents time frames astrophysicist deal with.
Facts of Today -in 1986 a French woman taught herself how to fly a helicopter, rented one, flew it over a prison, and plucked her bank robber husband off the prison roof.
Facts of Today -just prior to the 2003 Invasion of Iraq, a 'mobile weapons factory' was photographed during an inspection, which was used as evidence of WMD's. It was later found that it contained helium to fill children's balloons.