Facts of Today -City birds have learned to line their nests with cigarette butts in order to ward of parasites, as burnt nicotine works as an insecticide to ward off mites, lice and fleas.
Facts of Today -that Bill Murray considers Groundhog Day probably the best work that he has done. Before that movie he was seen largely as a clown. After it, he was a complex actor with range.
Facts of Today -student loans have hit a record high of $1.2 trillion in the United States
Facts of Today – that roughly 2/3 of the US population lives within 100 miles of the border.
Facts of Today -Puma paid Pele to tie his shoes in the middle of the field seconds before the kickoff of the World Cup final in Mexico (1970)… The cameraman made a close up and the whole world realized that the best player back then was wearing Puma shoes… Life changed for Puma after that event…
Facts of Today -that most cancer patients do not qualify for Locks of Love hair donations, but all going through chemotherapy will qualify for wigs from Pantene's Beautiful Lengths.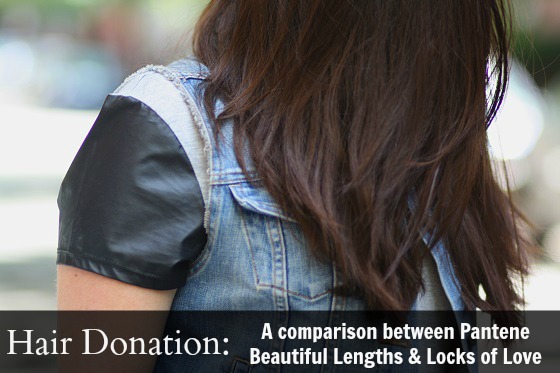 Facts of Today -that color-blindness in humans happens when a person has two visual processing cones instead of the usual three. There is a flipside, that there are people who have a condition known as Tetrachromacy, where someone has four cones, potentially allowing them to see more of the visible spectrum.
Facts of Today -When the management at her Ravenswood apartment building barred Mae West's African-American boxing champion boyfriend, William Jones from entering the premises, West solved the problem by buying the building and lifting the ban.
Facts of Today -that a reckless neurosurgeon in Texas killed and paralyzed several patients over 18 months in spite of many formal complaints of his malpractice by fellow neurosurgeons.
Facts of Today -On average, every person older than 15 in colonial America drank the equivalent of 7 shots of alcohol PER DAY
Facts of Today -there's a 'spider-tailed' viper thats tail mimics the appearance and movement of a spider in order to lure prey.
Facts of Today -that more and more researchers are arguing that BMI is not a good measure of healthy body weight.
Facts of Today -of Batzarro, a "bizarro"-version of Batman that killed his parents, wears his utility belt upside-down, and is the self proclaimed "Worlds Worst Detective". (xpost from r/comicbooks)
Facts of Today -between 2010-2012, DNA testing found that over half of fish labeled and sold as "Tuna" in the USA was NOT tuna. 87% of Red Snapper sold were also found to be completely mislabeled.
Facts of Today -that mammals that live in urban areas have proportionally larger brains compared to those of the same species in rural areas.
Facts of Today -a man stole a Salvador Dali painting in full view of security cameras in broad daylight, mailed it back to the museum a week later, and was only caught because he had shoplifted a juice bottle a year prior, allowing police to match his fingerprints on the package to those on the bottle.
Facts of Today -Twitter makes bank with every company that wants to advertise on on the site. A company pays $0.50-$2 every time a Twitter user interacts with their promoted tweet. When a company promotes in the "Trending" section, they pay $200k per day.
Facts of Today -Japan didn't ban child pornography until 1999. Even after 1999, possession of child pornography wasn't illegal, only production and sale were.
Facts of Today – The top selling pinball machine of all time is "The Addams Family", made in 1992 by Bally.
Facts of Today – a Toronto lawyer once fell to his death from a skyscraper when in an attempt to prove to some students that a glass window was 'unbreakable', he ran into it, only to have it pop out of its frame.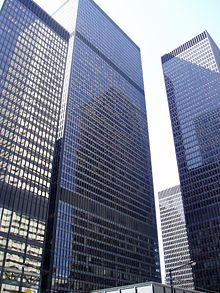 Facts of Today -President James Garfield was the first ambidextrous president and could write Latin with one hand while simultaneously writing Greek with the other
Facts of Today -Denver Bronco's quarterback Peyton Manning bought 21 Papa Johns franchises in Colorado before marijuana was legalized. He credits the law change with his now booming business.
Facts of Today – that Lucille Ball was a registered member of the Communist Party
Facts of Today -the average salary in Cuba in 2013 was $20/month
Facts of Today -McDonald's Cooked their Fries in 93% Beef Fat (Tallow) until 1990, when they Switched to Vegetable Oil
Facts of Today -that Terry Balsamo, guitarist for the band Evanescence, gave himself a stroke by head-banging too hard onstage.
Facts of Today -that in 1848 light-skinned slave Ellen Craft, unable to travel with him as a woman, escaped with her dark-skinned husband by pretending to be both a white man and her husband's owner. They traveled openly, first class, a thousand miles north from Georgia to freedom.
Facts of Today -that crystal wine glasses are not actually made of crystal. They are glass with the addition of lead,barium, or zinc which increase the index of refraction making them sparkle more.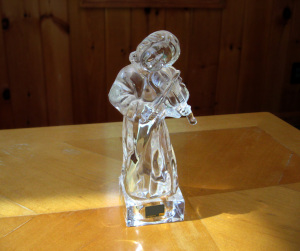 Facts of Today -that Queen guitarist Brian May jokingly asked the band bassist, John Deacon, to learn the double bass for the recording of his folk song '39. Just a couple days later, he found Deacon in the studio with the instrument, having already learned to play it.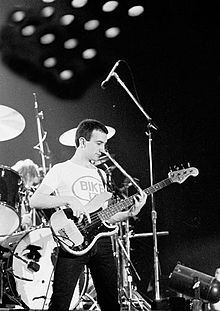 Facts of Today -English is the only language in the top ten most spoken languages that does not have a regulatory committee to approve spelling.
Facts of Today -C.S. Lewis, Aldous Huxley, and JFK all died on the same day.