When I was 10, my aunt gave me an old copy of National Lampoon magazine. This was one of the features.
This is what "art activist" do in Russia. Chucking live stray cats at McDonald's employees.
Duct tape rigging at AT&T Stadium……
When leggings are a mere technicality
The doctors left scissors in my friend.
It's oddly mesmerizing.
I met a bird today with only a bone for a leg.
Bet you can't ride down those stairs.
This woman and her disabled child.
Amputated leg cut in amazing cross section to reveal a large tumor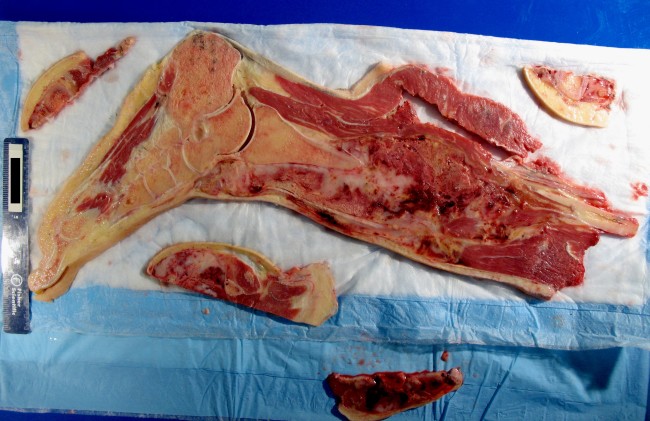 Dead actress's body found in water tank after residents complain of funny' taste
Imma park right he–
Bronies and weapons
Don't even know what to say…
A Guy's GoPro captured this while he was surfing
A pleasant little poster I received from my girlfriends grand mother.
Found this pen at home today. I have no idea how it got there.
Laser hair removal has its dangers
She does what?
Found this lovely treasure on a freeway offramp in Southern California.
We ordered a vegetable sharpener. Here is the box.
Imagine this moth, suddenly and without warning, taking off and flying straight toward your head
She's very.. flexible
Wow, what a freak! I like it!
City entrance gate in Saudi Arabia
Honestly…..over a pair of shoes….
So my mate tried to climb a fence
Oh the things tenants leave behind.
Kurt Busch on protective order case: I know that she could take me down at any moment, because she's a bad-ass
So this just happened… Bakeware spontaneously shattered when I tried to take the chicken out of the oven.
Because that's how I want to spend my weekend
Just casually walked by us in a hospital parking lot, gonna guess he didn't make it.