Changi Airport is one of the Best among twenty most popular airports and aviation is the most ambitious project of the Asian continent. Most recently, it was awarded the prize as the most comfortable airport in terms of recreation and entertainment for passengers.Despite the numerous awards he is continuously working on improving their service.
In the words of author – I landed in the main aviahabe  of Asia Changi International Airport (IATA: SIN, Engl. Singapore Changi Airport). passed racks of customs control, passed control and I participated in voting for the quality of service. Eliminated in the baggage claim belts, took the suitcase. Eliminated exchanger exchanged U.S. dollars for Singapore … … Eliminated transfer station in the city, after  learning at the checkout how to buy a ticket (good cashier showed where the machines to purchase a train ticket. there were no problems with the automatic one. Down their was a escalator to the train, where i can see already smiling Singaporean and pointed out what you need to catch a train. And all this (release from the aircraft to the departure of the train into the city) it took me about 15 minutes (!). In fact, to look at the airport in the evening, there was no time, but I had already suspected, and I thought, that dealt with the best airport in the world. And so it proved. On the way back I was able to make it.

Changi Airport all over the world ranking takes pride of first place, and not without reason. In my opinion, it does allot to come to it.
Just no words. The airport is worthy to come to long before departure.
Despite the fact that the 20-year period, the airport received nearly 300 awards and 19 times had the honor to be called the best airport in the world,and it is still working on improving their service.
In 2012, the airport handled over 50 million passengers.
Numerous recreation areas for families and children, gyms, swimming pool, sauna, spa and massage, free cinema, art zone, aviation gallery, garden with butterflies, play areas, free internet (which, unfortunately, is not always still the norm) sockets, massage chairs and more. Just a delight!
In 2012, the airport handled over 50 million passengers.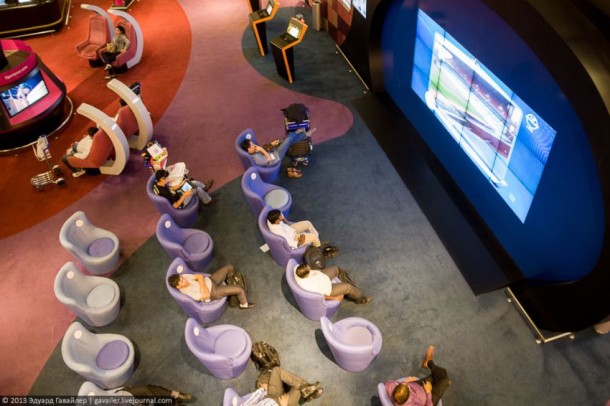 At the airport, there's always something to do while waiting for your flight.
Numerous possibilities for doing shopping and eating.
The airport is the base of Singapore Airlines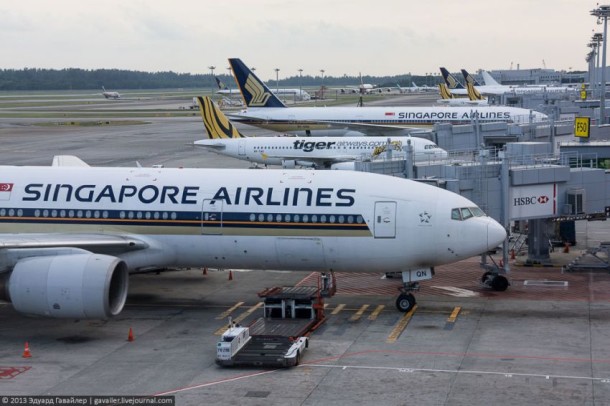 It opened several themed gardens lookouts. How, for example, a garden of sunflowers.