Idaho man catches 28 pound trout. Gives up state record by releasing it. Props to him.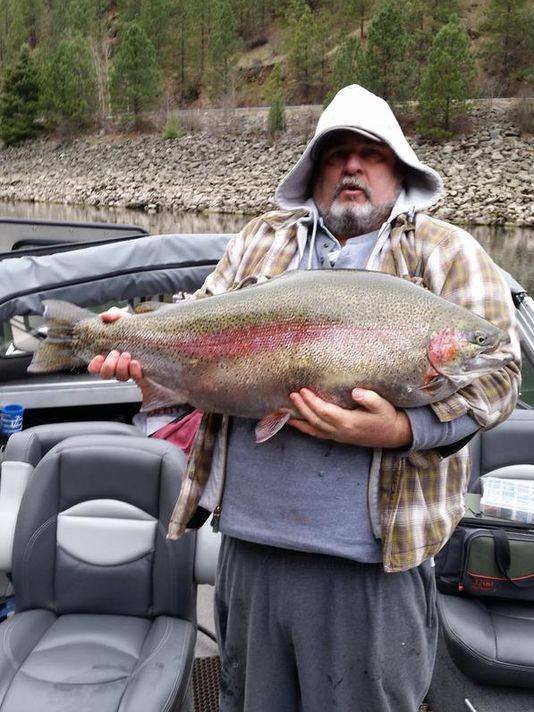 This redwood tree is amazing
This guy is just staring at me as I work
My dad sent me this pic of this guy he sat next to at a local football game
This picture my great-grandfather took is 100 years old today. (1st A.I.F)
We got school off today in Northern Virginia because of the snow
Here's my take on Reddit's beloved alien mascot
I thought I was at the gym by myself at 3am, then this guy comes up to me and introduces himself.
I made a Lego timeline of the Holocaust for a school history project
This cat looks like Toothless
I thought you guys might appreciate my face of terror
Lola Rabbit Space Jam cosplay
Robin Williams
I see your hand sized moth and raise you a giant beetle Larvae
Trippy Stairs
Makeup Makes Difference
Bake sales are serious business
Twins
So I put some googly eyes on my cat when it was sleeping
This is Dr Magdalena Ogórek, candidate for election as President of Poland. I think I've said enough
One apex predator recognizes another
My sister painted 'the starry night' on my arm
It's a sad site they just ditched the coke
Saw this. I miss him.
This is a real sunrise on Earth!
This is how ancient wonders of the world would look today.
My friend just had a baby girl; I painted this for her room.
My LDR girlfriend got me the most thoughtful gift ever!
Showin off for Schwarzenegger…and the ladies
Hand to moth