We Present to you the portion of really impressive photos of May, which differ from the majority of similar treatment through lack of graphical editors and properly chosen moment. ORIGINAL NO EDITING…..
1. United States National Park located in northwestern Washington State.
2. Sloth peeking out from a houseboat in Lake JANUARY to Manaus, Brazil.
3. Yunnan, China.
4. King penguins in South Georgia.
5. Rancho Cucamonga, California.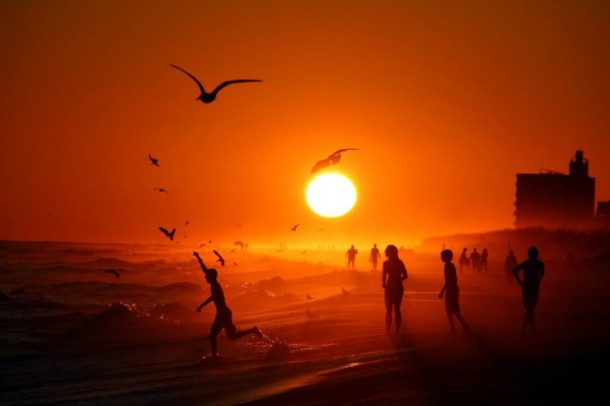 6. Rio de Janeiro, Brazil.
7. Spirit of Spring, Washington, USA.

8. Morning in the village Chemoro Lawang, Indonesia.
9. Illusion explosion.
10. Japanese spider crab on a cactus, Nuevo Leon, Mexico.
11. Collection of pink flamingos.
12. National Park Great Sand Dunes, Colorado, United States.
13. Surfing with dolphins in Kalbarri, Australia.
14. Morning Meadow, Billings, United States.
15. Varanasi, India.
16. 36-year-old Alexandre Toledo from Sao Paulo.
17. 138 paratroopers.
18. A photograph taken from the ISS, in Southwest Asia, among the yellow city lights of Kuwait and Saudi Arabia see a white flash of lightning.
19.  Thousands of bells bloom in the woods near Halle, 15 km south of Brussels.
20. Woman on a garbage dump on the outskirts of Guwahati.
21. Nursery, where swans bred.
22. Tourists returning from active crater Tolbachik.
23. Melting ice on the Yukon River in Alaska, USA.